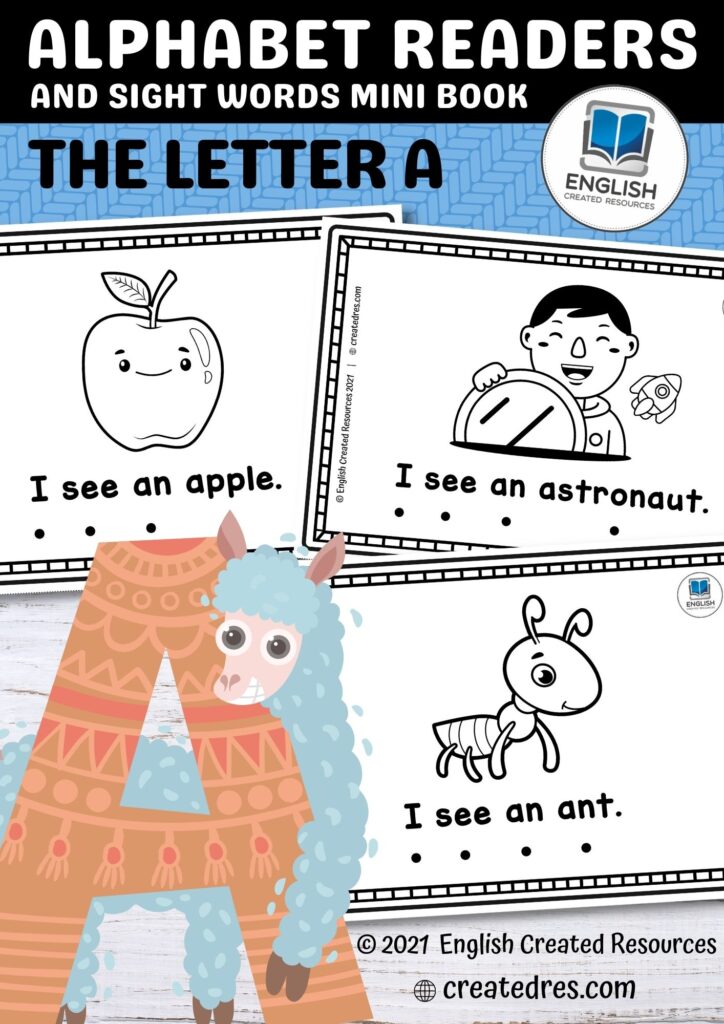 Alphabet Readers Letter A
The Letter A Book is perfect for alphabet introduction or beginning guided reading for Kindergarten. It includes sight word sentences with each letter of the alphabet.
This gives your early readers sight word practice and enhances their beginning sound recognition. Students will find the alphabet letter, highlight the alphabet letter in each sentence, and then color the picture on each page. They then read the sentences, which introduce them to sight words! Each page in this book has the exact same sentence pattern, which is perfect for new readers.
This reader comes with worksheets. Use these to enhance your lesson. Use the tracing pages to practice letter formation.
This book requires very little prep. When putting the books together, simply print them on paper, cut across the middle, and staple on the sides. You can also print them front and back to save paper.
Samples From the Readers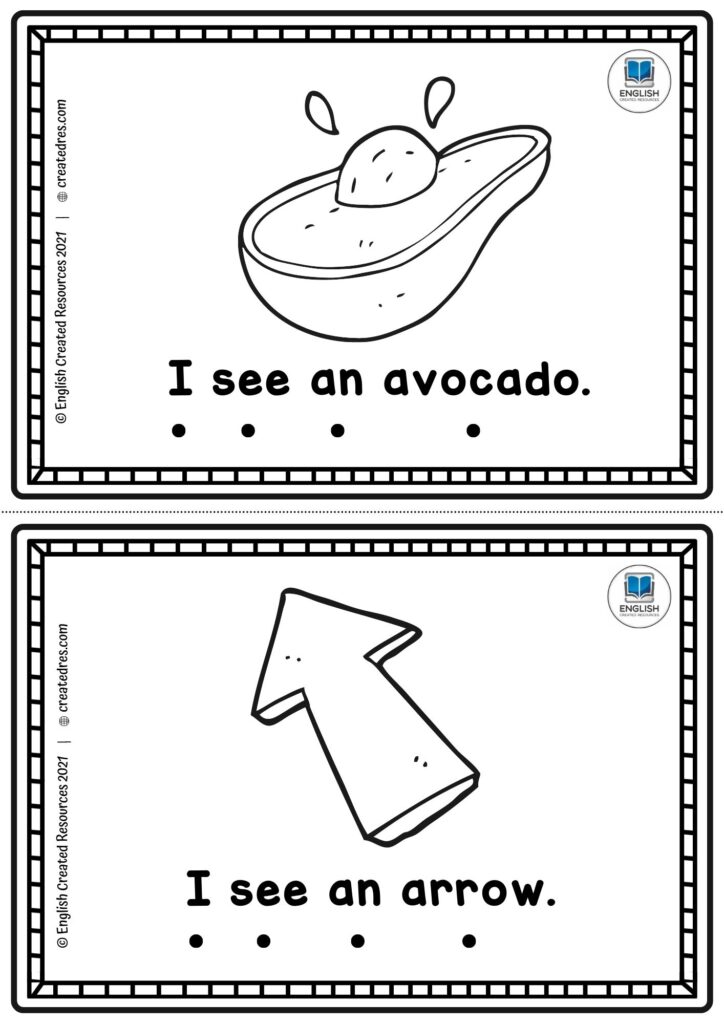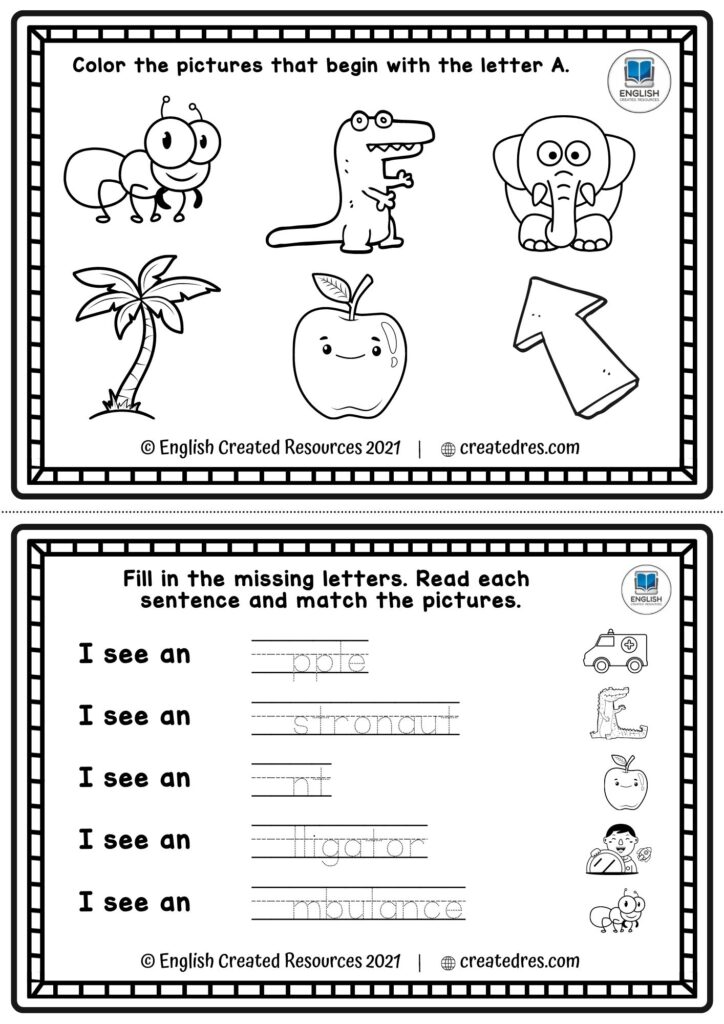 The alphabet is simply a collection of letters and sounds. Most of us cannot even remember a time when we did not know our letters so it sounds almost absurd to worry about how to teach it to our children.
Yet, the ABCs are the building blocks of language. In order to become literate, our children must be able to recognize each letter, both in order and out of order, as well as the sounds connected with that letter. Once armed with that knowledge, then a child is well on the road to reading and literacy.Learning the alphabet should begin early in a child's life. While some children do not learn their letters until they start school this is not recommended.
In fact, children should be well on their way to alphabet mastery before preschool age and should certainly be at least introduced to the letters before the age of 3.Start simple. Do not attempt to teach all 26 letters at once. Simply concentrate on a few letters at a time and allow your child to see, hear, and experience that letter in a variety of ways. Remember that children learn by utilizing their senses so while alphabet books can be a helpful learning tool you should utilize a number of approaches to teach the ABCs. Buy or make letters that children can experience in 3-D and let the child construct letters as well using play dough.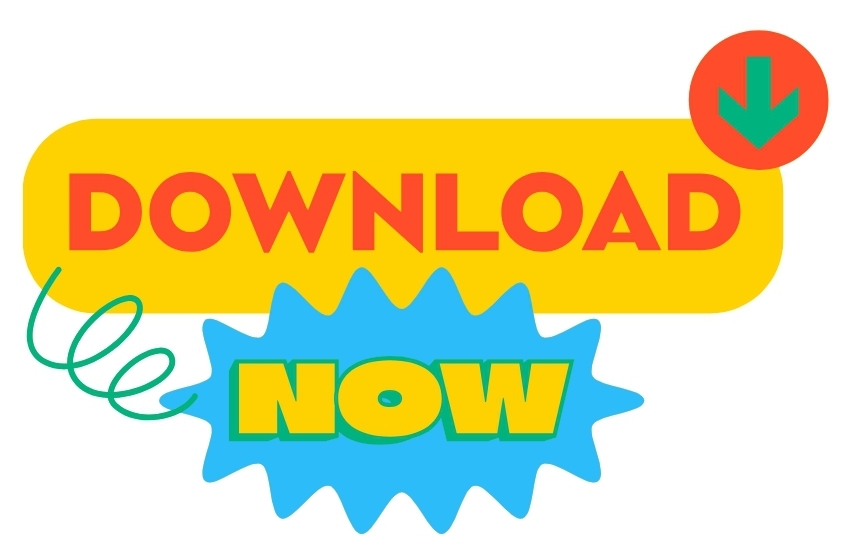 Alphabet coloring pages and crafts can also help reinforce your child's knowledge of letters.The most important teaching tip of all is to make it fun. Make it a game and your child will love learning with you and from you.The alphabet is the building block of literacy and so children must learn to recognize and name the letters, both in and out of order, and the sounds associated with each letter.